SOLD
Olympian Twinkles Golden Rule
AKA "Honey"

SOLD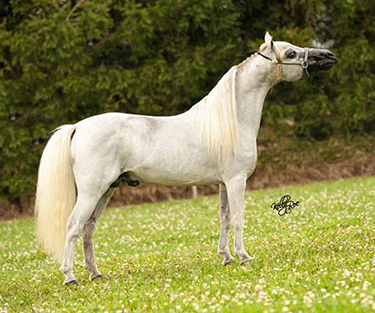 ("Kryptonite")
McCarthy's Kryptonite (HOF)
NFCS Superman (HOF) X Michigan's PrettyPenny (HOF)

Foaled: 3/19/2002 32.25"AMHA/AMHR Registered

AMHA/AMHR Futurity Nominated Sire
Parentage Qualified

SOLD
Darkside Hennesseys High Voltage
(aka" Bubby")
LM Idols Hennessey Hawk X Conders Playing With the Rules

Born March 2017 AMHA/AMHR registered Solid black colt with two sparkling crystal blue eyes

SOLD
SOLD, JANUARY 2019 Thank you Lisa, Kelly and Sophia!"

Darkside Jess A New York Minute
aka RORY"

AMHA/AMHR colt born 2017

Sired by first-born Billy Idol son
LM Idols Hennessey Hawk out of full sister to World Grand Champion Rivenburghs Jess Majestic
(sired by McCarthys Jesse James of Rivenburgh).
Rory is smart, willing, and ready to be someone's best friend as well as a great halter or driving horse.
"Sold! Thank you Amy, Roberta and Dave!"

LM Idols Monogrammed In Gold
aka GRAHAM

Multi World Reserve Grand Champion 30" tall palomino gelding born in 2008 registered AMHA/AMHR.

Sired by First Knights Billy Idol, Graham is one of those been there, done that horses that is sweet and willing to do more!
Alliance Miss Viriginia

Born 2005 AMHA/AMHR registered World Champion and Champion producing mare
32" Tall

Little Kings Black Velvet X Multi-World Champion WF Steel Magnolia

SOLD
Darkside Jess One Look
AMHR/ASPC Foundation mare (2015)

Sire: JC's Jenga (Windwalker son) Dam: Two Bitz Jessara (McCarthys Jesse James of Rivenburgh daughter)

Sold to Casey Campbell/Wingate Training Center!